Discover our new 'Nour' bath linen collection. Classic, modern and timeless, this new collection adapts to all types of interiors. The 'Nour' collection contains the same range of colors as the 'Soulaybis' collection, so the blend of the two is both original and aesthetically pleasing! All Mia Zia bath linen is handmade in Morocco by craftsmen producing for our brand using ancestral methods. We work with the finest cottons available, which is what makes our bed linen so soft and comfortable. The towel is made of 100% cotton terry 650 grams. The Pompons are knotted and woven one by one by hand to give an aesthetic and strong final result. Pompons have been our brand identity for over 20 years. Dimensions: 30 x 50 cm. Mia Zia bath linen is machine washable up to 90°. Delivery: the hand-crafted production of our bed linen range means a delivery time of 1 to 8 weeks. Do not hesitate to contact us on office@miazia.eu for any request.
Delivery :  
Worldwide delivery. more
Returns & Refunds :
Returns are accepted within 14 days of receipt of your package. Refunds will be made as soon as possible, but no later than 14 days after receipt of your package. To find out more
Quality first and foremost
Our bath sheets are made from 100% cotton and are guaranteed to last.
Bath linen can be machine-washed up to 90 degrees
Pompoms and embroideries are handmade
The pom-poms will not fade in the wash, as they are made exclusively with colorfast yarn.
The color sequence is random, depending on the embroiderer's mood.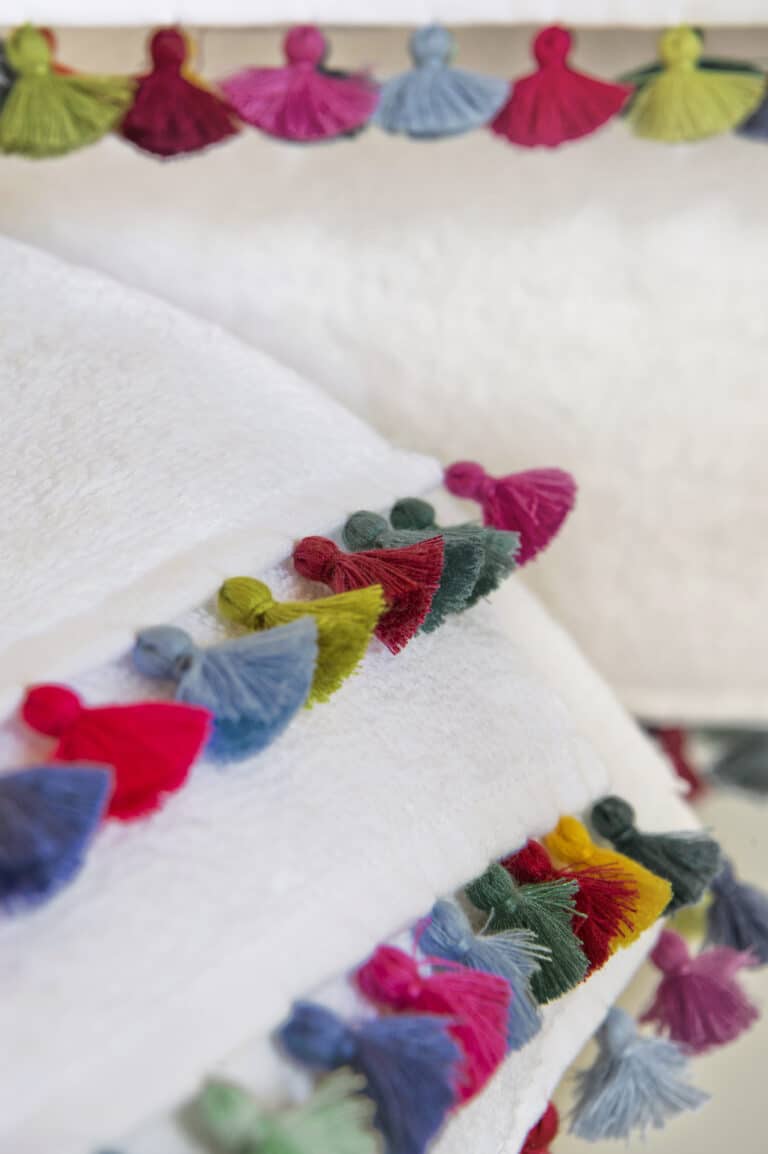 You may also be interested in
100% secure online payment  

Fast and secure, with an average delivery time of 3 to 7 working days.

The team can be reached via this form or by telephone on +32 2 534 54 28 from Monday to Friday, 10am to 5pm.